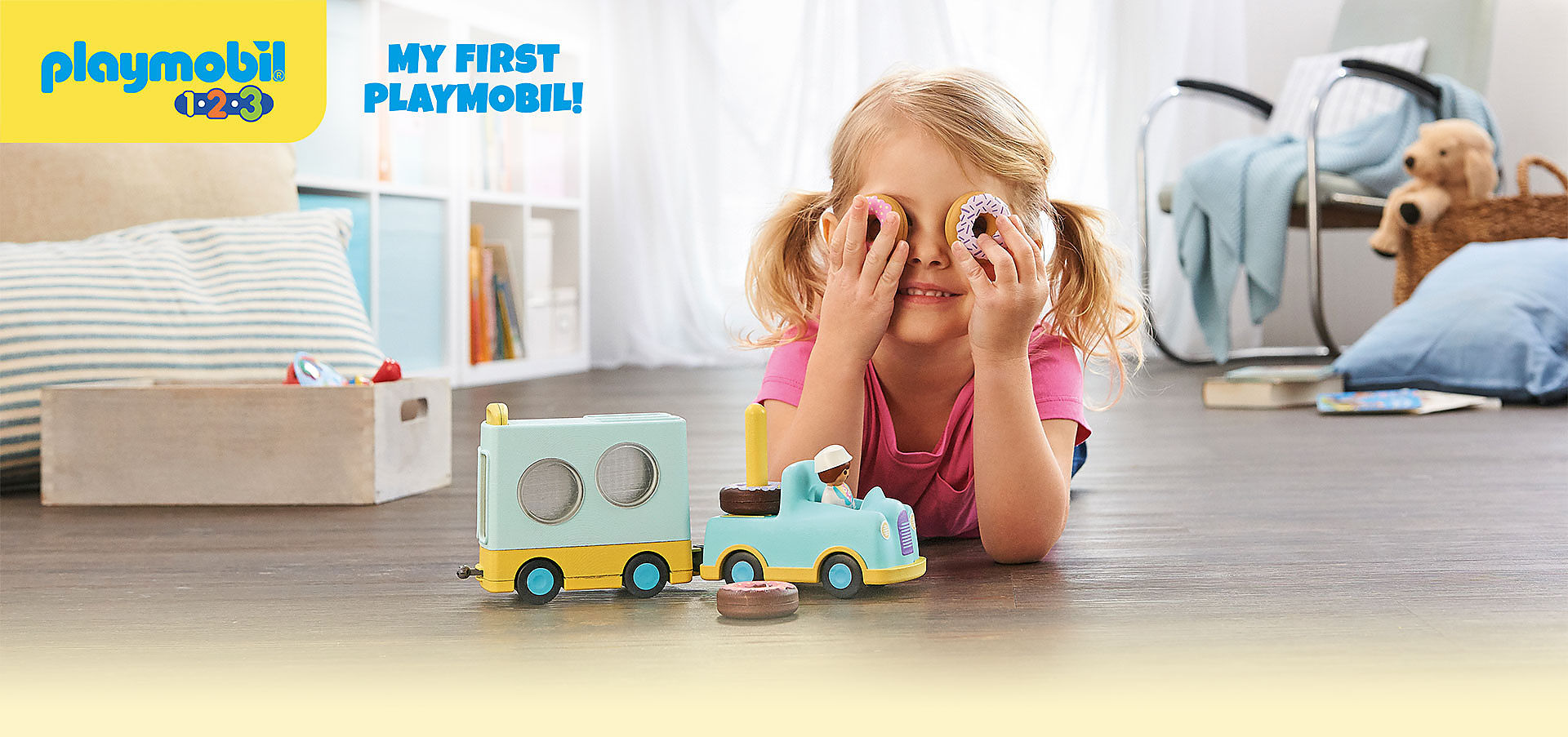 The iconic toy line for toddlers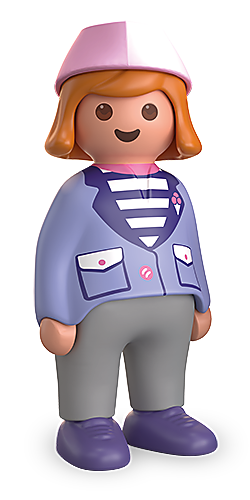 Committing to support toddlers' development through play and inspire both children and parents at the same time, that's the mission of PLAYMOBIL 1.2.3.

With the unique learning stages concept, that focuses on individual abilities instead of just the age, fine motor, social and cognitive skills can be acquired and improved. With this, already toddlers can take their first steps into the big world of PLAYMOBIL. Premium product quality and outstanding product safety ensure that PLAYMOBIL 1.2.3 is the ideal partner for parents - and the favourite toy for kids.

All items contain multiple educational features based on three connected learning stages - Easy Start, First Challenge und Little Expert.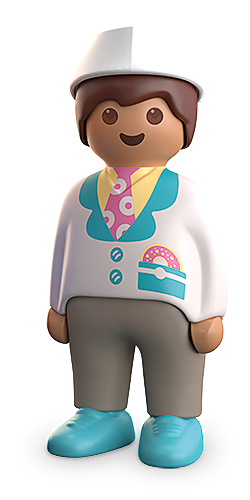 Variety for toddlers
the different product lines of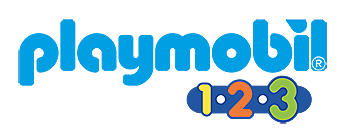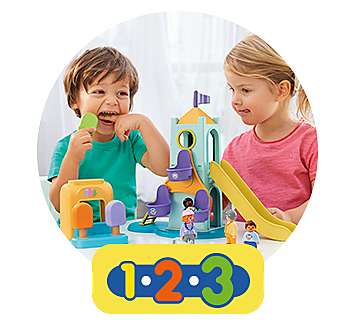 Vehicles, animals and more
Playsets for the children's room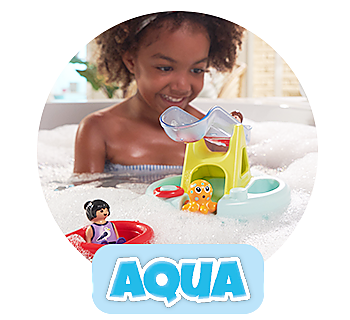 Water and bathtub toys for infinite in- and outdoors water play fun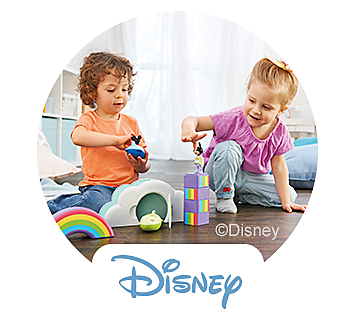 Playsets inspired by Disney's Mickey Mouse & Winnie the Pooh
Every child develops at his or her own pace -
and that's a good thing!
The PLAYMOBIL 1.2.3 playsets with the unique learning stages system and many educational features help toddlers discover the world around them and support them in developing exactly the skills they need for their future. The focus is not on age but always on the respective developmental stage of the child, so that parents can specifically select the right toy to support their child's individual development.
Starter sets for collecting first play experiences: Toddlers initially explore their play world mainly by feeling shapes and surfaces, and gradually learn to recognise and name objects, animals, colours, etc.
Discovering first play features and mastering small challenges: In the course of time, your toddler's fine motor and cognitive skills will develop and he or she will be able to discover specific play content and try out first functions.
Discover versatile play features, understand connections & create first stories: With increasing experience, your toddler can also understand more complex cause-and-effect relationships, immerse himself in his first role play and give free rein to his creativity.
The sets, which are coordinated within the product lines, specically help to support children's development.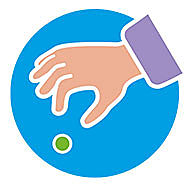 Practice makes perfect: Train fine skills and specically promote fine motor development steps.
Playfully develop language skills and thus support phases of language development.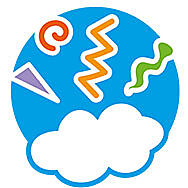 Creative activity is great fun: experiment, try and create something new.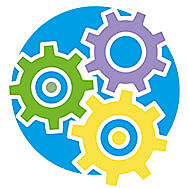 Develop logic and abstract thinking: Understanding connections and the environment.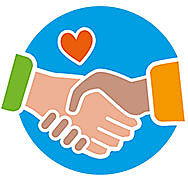 Support in the development of social skills through playing together and first role play.
What makes PLAYMOBIL 1.2.3 special?