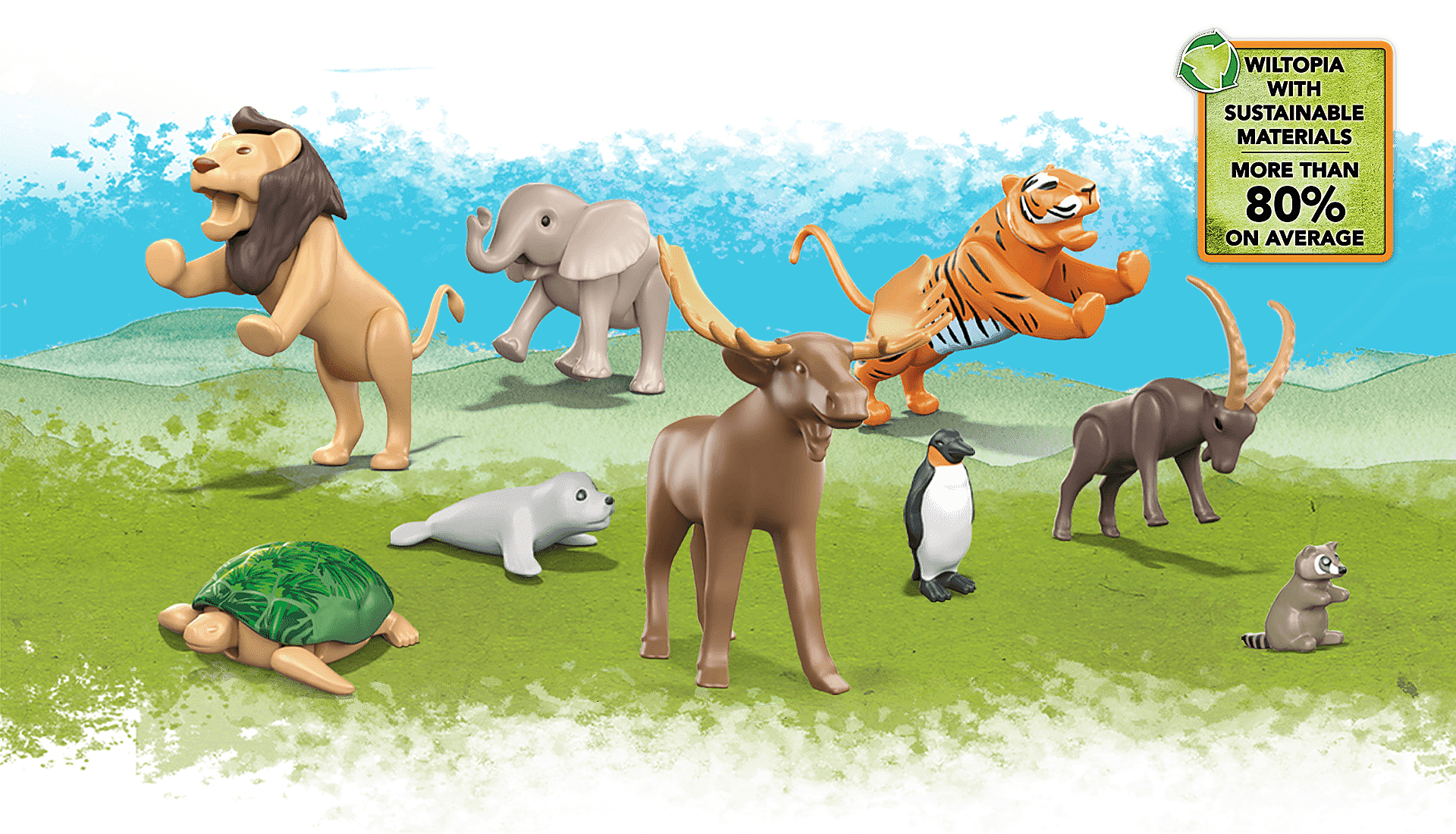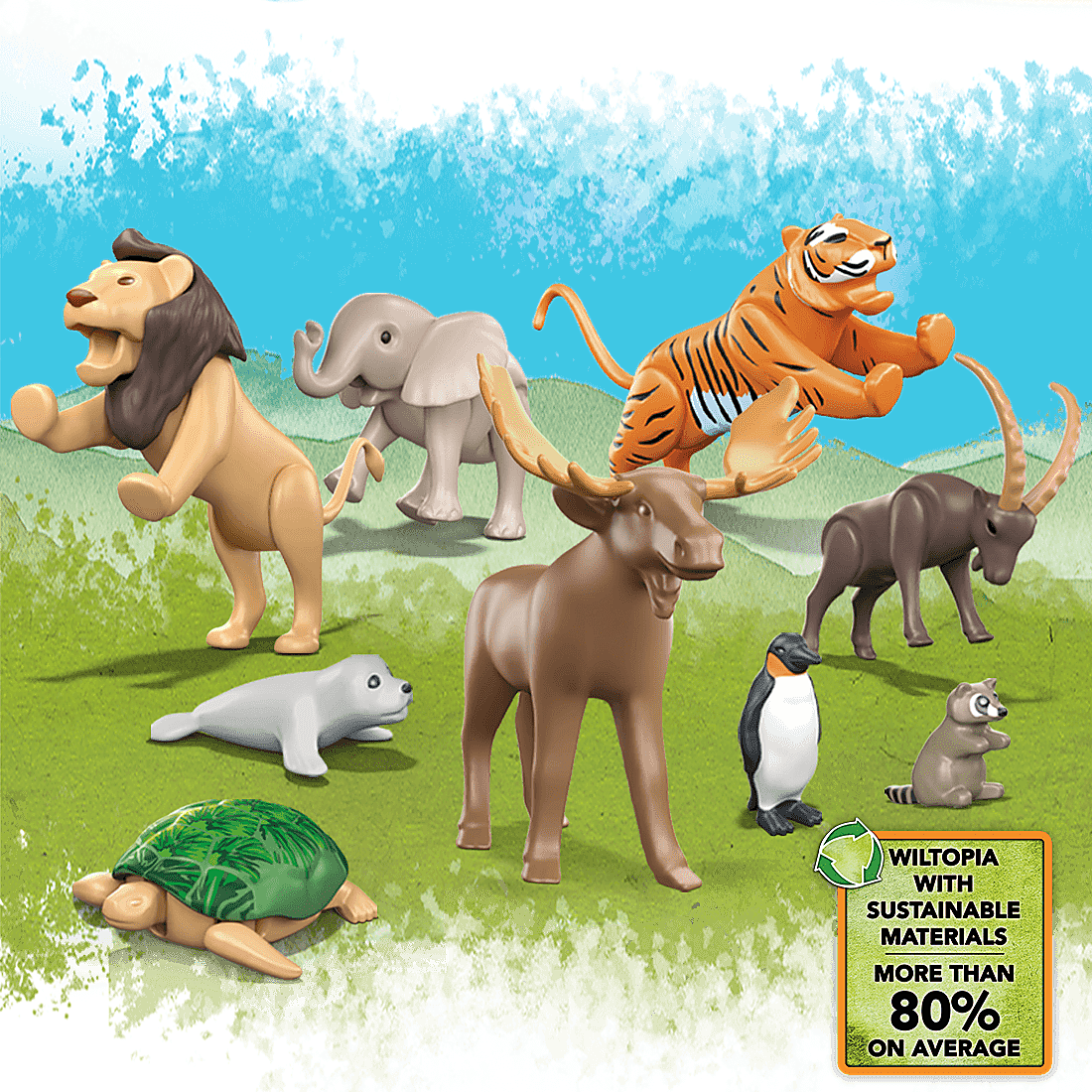 Get the extra portion of knowledge.
The Wiltopia web app offers additional audio and video content and takes children right into the animals' habitat.

Playing and collecting fun
Get to know and love the world with PLAYMOBIL Wiltopia. The brand-new playsets take children on a fantastic journey into the fascinating animal and plant world of our planet. Discover 27 different animals from all continents and learn what makes them so special and worth protecting.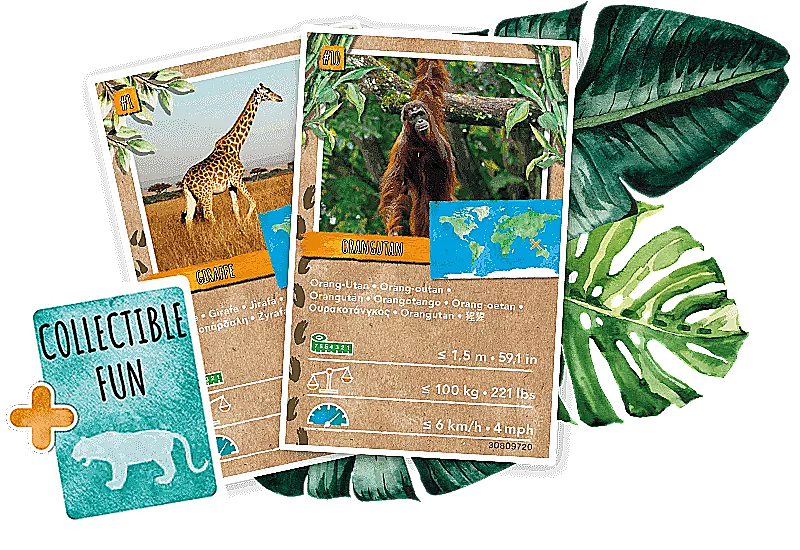 Wiltopia - Wonderful for the environment
Wiltopia is the first PLAYMOBIL product range that consist on average of more than 80% sustainable materials. Discarded plastic waste serves as a source of material and is given a new life. This conserves resources and the environment. All Wiltopia products exceed the usual high safety standards and guarantee the proven PLAYMOBIL quality and longevity.
Discover the great WILTOPIA world.